Happy New Year!
Hi everyone!
I cant actually believe that January has been and gone already and we are well into February!! I also cant believe that I am only now getting down to writing the first newsletter of 2017 and wishing you all a very happy, healthy and peaceful New Year!
This is purely down to the really really busy start in the studios for 2017. Everyone came back with such enthusiasm and commitment for the first six week block in January – despite cold weather and dark winters evenings. Its always worth it when you get to the lovely cosy studios! As always we welcome back all our regular students who are now well and truly part of the lovely yoga community we have all created. We are also delighted to welcome lots of new students this year and our move into Wicklow Town last September has made it so much easier for many to attend our classes it seems.
We have so many great classes, courses, workshops and trainings lined up for 2017. Details of these will be available on our Facebook page anantayogawicklow in posts and Events – and also here in the Ananta Newsletter as they are rolled out and confirmed.
NEW INSTRUCTOR!
We are delighted to announce that Orla Gallagher who many of you know already will be joining our team of instructors. With her strong background in Iyengar Yoga and the excellent Vinyasa training she completed under the guidance of David Curtis – Orla will be a great addition to our growing team. She will be teaching a Beginners Vinyasa Class on Thursday evenings from 6.30 – 7.45pm commencing on Thursday 3rd March. Please refer to our Class Schedule on the studio website www.anantayogastudio.com for contact details for Orla.
CHAIR YOGA – A SECOND WEEKLY CLASS!
We are also delighted that Louise Curran (amongst many other classes) now has two weekly Chair Yoga Classes running successfully on Mondays and Fridays from 12.00 – 1.00pm. These classes are hugely beneficial to many and we have a great group of lovely ladies – and gents attending this fantastic class which is also a very sociable affair! Please contact Louise (087) 6032202 if you have someone living with you or know of anyone who might benefit from this yoga class.
PREGNANCY YOGA – A SECOND WEEKLY CLASS!
Ciara Butler has added a second weekly Pregnancy Yoga Class to the schedule to facilitate the growing numbers of expectant Mums who want to attend her very popular and informative classes. The pregnancy yoga classes now run on Mondays and Wednesday evenings from 8pm – 9.30pm . Further details are available on our website.
200 HOUR YOGA ALLIANCE CERTIFIED TEACHER TRAINING PROGRAMME – SEPTEMBER 2017!
Lastly – we are really thrilled to be hosting a 200 hour Yoga Alliance Certified Teacher Training commencing in September 2017.
The programme will run over a two year period to ensure the highest standards of both practice and teaching are reached by participants. This is simply not possible in similar 200 hour trainings which are run over as little as two weeks or a month. We believe this programme is one of – if not the best available in Ireland and Europe . The training programme is open to dedicated and sincere students of yoga who aspire to teach some day and also to students who simply would like to immerse themselves and learn more about this ancient practice whilst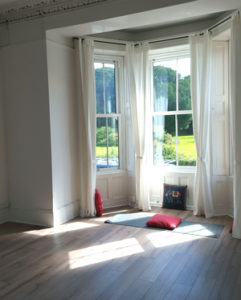 become better students.
Lots more news to follow – Stay tuned!!!
Liz x