Baby Massage with Yasmina Lenahan – from 5th October! Bookings now being taken.
We are delighted to welcome the lovely Yasmina Lenahan to our ever growing team of instructors and course facilitators! Yasminas first course commences on Thursday 5th October in our studios. Full details below.
A Four Week Course – From 5th October
On – Thursday mornings (except for week of 19th October when class will be at the same time on Friday 20th October instead).
At – The Ananta Yoga Studios, 5, Wentworth Place, Wicklow Town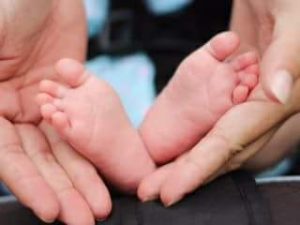 Time – 10.00am to 11.00am
Dates – 5th, 12th, 20th & 26th October

Course cost :€130 (includes notes & oils)
Booking is essential – Limited spaces.
Call/Text Yasmina – 086 6031719
* Note: You can claim back some course fees on your health Insurance Policy depending on your cover.

Aviva, LAYA and VHI cover up to €100*
ABOUT BABY MASSAGE
Come and enjoy some special bonding time with your baby. The mess at home can wait! Over four weeks learn some beautiful strokes and see your baby smile with delight. Some of the main benefits are: deeper sleeping, relaxing, bonding, boosting the immune system and it aids colic relief. Meet other mum's in a cosy venue where the class is baby- led. You just need to arrive with baba and everything else is provided!
ABOUT YASMINA
Yasmina Lenahan is a qualified Massage therapist, certified in Anatomy and Physiology, Swedish Massage, Organic Facial. She also teaches Baby massage (C.I.M.I). Whilst working in the corporate world, Complementary therapies helped her deal with work related stress.
Her interest shifted from the corporate work to Massage Therapy and Yasmina went on to set up as a practitioner in 2004. She has never looked back and believes that a balanced lifestyle can be achieved by taking a little time to look after ourselves in a holistic manner.
After training as a Massage therapist Yasmina went on to study with 'The International Association of Infant Massage' in 2006. She was inspired by the depth of the special bonding relationship that baby massage offers and the importance of 'positive loving touch' research in the early years of childhood. Yasmina has been teaching baby massage for over 10 years and truly loves her work.
She is a mother of two children, and cherishes the time she had with them during Baby Massage. It really offers women – often hard to find – time out to be completely in the moment with their babies.
Yasmina has also worked as Executive Regional Officer for the 'Irish Massage Therapist Association' and for 'Baby Massage Ireland'.