200 Hour Vinyasa Krama Yoga Comprehensive Practitioners Course with Optional 100 Hour Certified Teacher Training Programme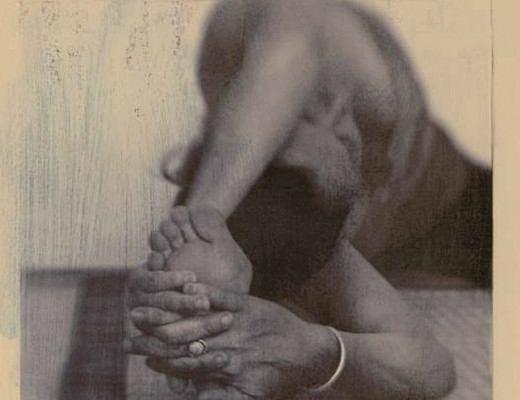 200 Hour Vinyasa Krama Yoga Comprehensive Practitioners Course – With Optional 100 Hour Certified Teacher Training Programme
Next Course – Dates to be confirmed – Register Interest/Enquiries @ anantayogaevents@gmail.com
Harmony Yoga & Ayurveda UK & Ananta Yoga & Ayurveda, Wicklow, Ireland present –
Vinyasa Krama Yoga Practitioner Course VKY PC
atha yoganusasanam
This is Traditional Yoga
Yoga Sutra 1:1
COURSE OVERVIEW
This course offers a comprehensive training in authentic traditional Yoga, informed by teachings received directly over many years by lead teacher Stephen Brandon from Sri T. Krishnamacharya's direct and most dedicated students. The course format is based on the original system and learning methodology which requires the passing down of teachings in an undiluted manner, teacher to student, in a transmission that is in concord with the source teachings.
This in depth and comprehensive course is the first programme of its kind in Europe. It offers interested, sincere and dedicated yoga students & teachers – of all levels and traditions of practice – a unique opportunity to participate in the revival, practice and future propagation of pure & authentic Classical Yoga teachings under the guidance of an extraordinarily gifted and knowledgeable teacher – Stephen Brandon of Harmony Yoga UK and his experienced faculty.
Stephen has been leading Teacher Trainings, Practitioners Programmes & Workshops throughout the UK & Europe since 2007 and has studied in this tradition for 20 years, directly with Srivatsa Ramaswami, A.G. & Indra Mohan, T.K Sribhashyam and T.K.V Desikachar (the latter two being sons of Krishnamacharya) and senior students of these teachers.
The following is a brief overview and presentation of the course.
In the two year Practitioners Course – you will first learn your craft and cultivate a strong and established self practice which will be backed up by in depth knowledge, understanding and embodiment of the principles of the philosophies and important texts which inform the practice. The Practitioners Course is open to all students who simply would like to develop a solid and well informed home practice and to explore the subject more deeply – but who do not necessarily wish to teach.
Those who aspire to teach the Vinyasa Krama method can then proceed into year three where the emphasis shifts to the art of teaching.
200 Hour Practitioner Training – Module Dates to be confirmed
A full and detailed prospectus and information regarding dates (tbc) & fees for the next training is available immediately upon application in pdf format via email or hard copies can be posted directly upon request.
COURSE DURATION –
Two Year Practitioner Course – 200 contact hours
Next Course – Dates to be confirmed
TUITION FEES
Tuition fees available on application.
VENUE , DATES & TIMES
Venue – All pre-requisite workshops and training modules will take place at The Ananta Yoga Studios, 5 Wentworth Place, Wicklow, Ireland.
Next Course – Dates to be confirmed
Course format will consist of Weekend Workshop Modules and an annual 4 day Summer module.
Times for each weekend module will be:
Friday evening 7.00pm – 9.30pm
Saturday 9.30am – 5.30pm
Sunday 9.30am – 4.30pmTimes for 4 Day summer modules will be:
Day 1 – 3 9.30am – 5.30pm
Day 4 9.30am – 4.30pm
INTRODUCTORY WEEKEND "The Essentials of Vinyasa Krama Yoga"
Course Dates to be confirmed
Please note – The Introductory "Essentials of Vinyasa Krama" weekend can be taken without prior commitment to the full Practitioner/Teacher Training Programme and are open to all students. This will allow you to meet the course tutors and help you make an informed decision regarding possible enrolment on the programme.
There is no obligation to commit to the full programme following the weekend. However – it is not possible to enrol on the full programme without having attended a pre-requisite weekend so it is strongly advised that interested students should book onto one of these with plenty of notice.
Priority for spaces in the Introductory weekends will be given to students who are already committed and enrolled on the the full programme.
Bookings for the introductory weekends can be made to Liz Richards (contact details below).
JOINING PROCEDURE
1. Complete the pre-requisite weekend – "The Essentials of Vinyasa Krama Yoga" Workshop.
2. Submit a course application & have an interview (in person, by phone or Skype).
3. You will then be notified if your application has been successful.
PRACTITIONER TRAINING COURSE CONTENT
Art & Science of Vinyasa Krama Yoga
Yoga Therapy
Yoga & Ayurveda
Pranayama Methods
Yoga Psychology & Meditation Methods
Yoga Subtle Anatomy -Marma, Nadi, Chakra, Mantra; Body, Mind & Spirit
Anatomy and Physiology for Vinyasa Krama Yoga
Philosophy – Classical & Contemporary Texts: Samkhya, Yoga and Vedanta, Hatha-yoga-pradipika, Yoga Yagnavalkya, Yoga Rahasya and Yoga Makaranda
Developing a Personal Practice
COURSE TUTORS
For further information and full prospectus contact
Liz Richards at The Ananta Yoga Studios
Mob – 00 353 86 896 3425
Email Liz Richards – anantayogaevents@gmail.com
Register Your Interest by Emailing anantayogaevents@gmail.com with "200 Hour Vinyasa Krama Yoga Comprehensive Practitioners Course" in the subject line or fill in the form below.
PLEASE NOTE – DATES ARE YET TO BE CONFIRMED FOR THIS NEXT COURSE.