Chair Yoga Teacher Training Online Programme with Claire Osborne
May 22 @ 10:00 am

-

May 23 @ 2:30 pm

€450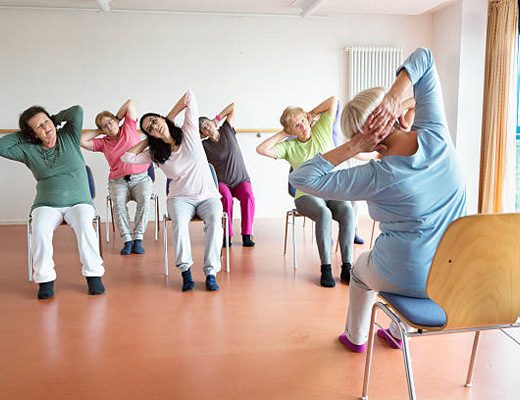 Online Chair Yoga Teacher Training
– with Claire Osborne
(ONLINE PROGRAMME VIA ZOOM)
Course director and main tutor Claire Osborne
Commencing – Saturday 22nd May 2021
Bookings/Enquiries – anantayogaevents@gmail.com
COURSE OVERVIEW
THIS TRAINING IS OPEN TO ALL!
It will be a useful additional skill set & recommended for –
Healthcare Professionals
Yoga Teachers
Yoga Therapists
Care-workers
Physical Therapists
Activity class teachers
Active Retirement class teachers
School teachers
School auxiliary teachers
Special Needs Assistants
Pre-requisites:
It is not necessary to be a qualified yoga teacher to attend this course.
Applicants who are not qualified yoga teachers are required to attend a minimum of 8 guided live classes (minimum 1 hour each) with an accredited teacher following the training. If you would like guidance on choosing a yoga teacher, we can offer suggestions and reduced rates for this.
The teacher must sign off that you have attended the classes. Following pre-recorded classes does not count. These classes must be completed no later than 2 months after the end of the training.
Participants who are already qualified yoga instructors to a minimum 200 Hr level must produce teacher training certificate and evidence of teaching experience or the above criteria for non- yoga teachers will also apply.
Course fees:
€450 including assessment and certification fees.
One scholarship place is available for an existing teacher who is already working within a healthcare setting, day care unit or charity. A minimal fee of €150 to cover administrative costs will apply.
(If applying for a scholarship – please send an email to anantayogaevents@gmail.com explaining why you'd like to do the course, why you need to apply for a scholarship & where you intend to offer chair yoga).
Course hours:
30 total hours
Tuition time total 22 hours, plus 8 hours personal study and assessments.
Tuition modules:
18 hours in main modules
2 weekends:
Weekend 1 – 22nd -23rd May
Weekend 1: Saturday and Sunday 10am -2.30pm GMT (incl 30 min break)
Weekend 2 – 25th -27th June
Weekend 2: Friday eve 6-8 pm / Saturday and Sunday 10am – 2.30pm GMT (incl break)
Training also includes:
4 specialist chair yoga classes, showing how chair yoga can be applied in different settings.. e.g Yoga for people with hip problems (e.g. pelvic pain, or pre and post hip surgery), yoga for the older population (e.g. care homes), yoga for the workplace, trauma sensitive chair yoga. (subject matter to be confirmed)
1 class per week via Zoom (Wednesdays 6.30-7.30pm GMT) with guest tutors. Recording available for one week
45 mins tuition, 15 mins for Q and A
Independent course-work and assessment:
Includes in module teaching assessment.
5 hours: Pre-reading and homework between modules
1 hour: Q and A on course content after modules (verbal option for people with dyslexia)
2 hours: Personal research project about an area of interest.
– Design a class for an individual student or target group.
– Research the condition, description of physical/mental emotional considerations, cautions and contraindications, standard healthcare treatment.
– Explain your choice of practices and the theme of the class.
– List of relevant support resources in your area / online e.g. support group, charity, therapists, healthcare professionals, social groups.
Conditions of completion:
Certificate will be issued on full completion and attendance in person of the course, and on completion of coursework.
All modules need to be attended in person.
Recordings will be made available of all the modules for 30 days afterwards.
Terms and conditions:
Payment is due in full before the start of the course.
Cancellations: sorry, no refunds. Students may attend the course at another date if there are unavoidable circumstances which mean you cannot attend in full in person. This is at the discretion of the course director (Claire Osborne).
If the course has to be cancelled due to unavoidable circumstances students will be offered an alternative date.
Good quality internet connection is essential.
Course content.
The content of this course is drawn from Claire's 20 years of experience teaching yoga, as well as her background as a yoga therapist and massage therapist. This is the 8th time Claire has delivered this training, and the most detailed and comprehensive training she has delivered yet. Claire has given a lot of care and attention to ensure that experienced as well as new teachers leave the course feeling informed and confident to create and deliver empowering, creative and sensitive classes in a number of settings.
The course will include the following topics:
Overview of chair yoga, it's applications and target groups
Practical steps and supports to set up a class and make it accessible
A wide range of practices including Asana, Pranayama (breathing practices), Mudras, Meditation, Restorative Yoga and Yoga Nidra, plus therapeutic applications and adaptations.
Several practice sequences to support creating balanced and creative classes
Practices for minimally mobile students
In depth information to support posture
How to help people develop the skill and confidence to move from the chair into standing.
Introduction to yogic philosophy relevant to chair yoga classes
Introduction to therapeutic yoga models as a lens for understanding health conditions and support for planning class plans
Health and safety tips
Detailed teaching tips, to support you to hold space in a compassionate and sensitive way
Trauma sensitive teaching practice
Introduction to medical and health conditions
Reflection on emotional considerations in chair yoga
Overview of the nervous system
Reflections on Yoga practices as a support for the nervous system, general health and the
management of pain.
Supervised teaching practice
For further information about Claire Osborne see www.yogaandmovement.com © Claire Osborne 2018-21
Bookings/Enquiries for this Chair Yoga Teacher Training to anantayogaevents@gmail.com