Embodied Flow with James Higgins 2nd and 3rd November
November 2, 2019 @ 10:00 am

-

November 3, 2019 @ 1:00 pm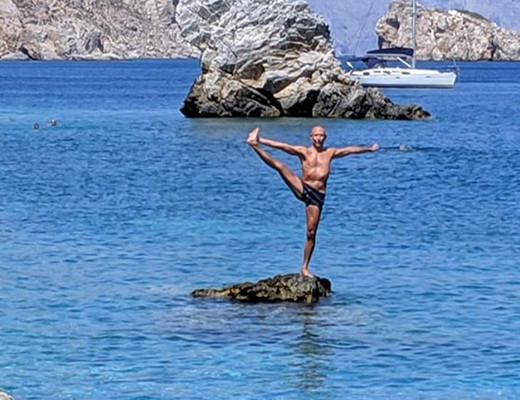 Embodied Flow with James Higgins Saturday 2nd & Sunday 3rd November 2019
At – The Ananta Yoga Studios,
5,Wentworth Place,
Wicklow Town
Bookings now being taken
Embodied Flow: Deep practice for optimal wellness.
Dates: Saturday 2nd & Sunday 3rd November 2019
Duration: Two morning sessions (Three hours each)
(One or both sessions may be taken. Priority for spaces will be given to students taking both).
Times – 10.00am – 1.00pm each day
Fees – €60 – one session / €99 – two sessions
Please note – Fees must be paid in full by Friday 4th October to hold your space. Payment options will be given upon booking.
Refunds will not be given for cancellations after this date unless the workshop is cancelled by The Ananta Yoga Studios or your space can be filled by another student.
Bookings – Booking is essential!
Call/Text Liz Richards 086 8963425
Email – anantayoga@gmail.com
About:
Embodied Flow: Deep practice for optimal wellness.
Join James Higgins for a positive experiential weekend of authentic slowed-down, soulful, and deeply engaging yoga and meditation practices designed to reach to the very core of your physical, mental, emotional, and spiritual centers.
This unique, intensive opportunity will combine asana instruction, guided meditation, yoga nidra, pranayama and breathing practices, imagery and visualization, chanting, psychological inspiration, spiritual insight, and restorative meditative rest.
About James Higgins
James Higgins is a renowned yoga instructor from the San Francisco Bay Area who has taught for more than two decades. He travels throughout Europe teaching a unique, appealing, challenging style of meditative hatha vinyasa yoga practice grounded in spiritual care.
With a strong emphasis on the integration of physical, mental, and emotional wellness, each of his classes holds the intention for peaceful healing and conscious evolution. His style is informed by the long-term, dedicated study of deep spirituality and a personal yoga practice interwoven with his Vipassana meditation experience of thirteen retreats over ten years.
James uses Buddhist wisdom, positive psychology, mindful insight, personal development, and conscious leadership to craft a journey that invites students to experience the very best of themselves in body, mind, and spirit. He helps them gain strength and greater physical embodiment, refine intuitive powers, empower authenticity, and release hidden tension and unconscious blockages—all while healing their connection to the highest self within the depths of the heart.
We hope you can join us.