Dr Donn Brennan  MB BCh BAO, MRCGP, MScAyu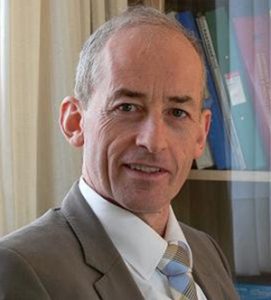 Dr Donn Brennan was one of the first western medical doctors to train in India in Ayurveda and has also completed an MSc in Ayurveda in Middlesex University, London. He qualified in medicine in 1979 at UCD and then as a G.P.
Since 1990 he has worked full time promoting, lecturing and consulting in Ayurveda. He has featured in many newspaper articles and on radio and television programmes. He was the founding President of the Ayurvedic Practitioners association in the United Kingdom.
In 2018 he trained at Maharishi Vedic University Holland in Maharishi Marma Therapy, an ancient energy healing system using gentle massage of special marma points in the body.
He has authored a book and CDs on Ayurveda and consults in Dublin
and London.
In the ancient health tradition of Ayurveda there was a more direct way to influence Prana for health. This was Marma treatments. Marmas are 108 points all over the body where the Prana is especially lively, creating and organising the surrounding structures and functions.
There are very subtle treatments that work on these points using aroma oils and very gentle touch. This is called Sukshma Marma. Through gentle touch, the flow of prana is enhanced and made coherent. The consequence of that is to remove blocks, encourage healing and revitalise
MARMA TREATMENT FEES
One hour treatment – €65
BOOKING A MARMA TREATMENT
Wicklow: Contact Liz Richards Mob 086 8963425
Email: anantawicklow@gmail.com
Dublin: Contact Dr Donn Brennan at www.ayurveda.ie