Our Early Morning and Lunch Time Vinyasa classes will continue throughout the Autumn and Winter months!
EARLY BIRD YOGA
Louise has been up with the larks each Wednesday during the summer to take a mid-week early morning Vinyasa class and has had so much enthusiastic company that she will continue this class going forwards into the Autumn/Winter months.
It is a fantastic class for students who like to be up at this time and those who would like to get a practice in before work or getting kids to school. There is something really lovely and peaceful about this time of the day that is conducive to rich and rewarding practice which sets us up for the day.
This is a gentle but energising class to tune in and reconnect to our just awoken bodies. The practice will leave you feeling ready both mentally and physically for whatever the rest of the day will bring. Booking is essential to ensure that there are minimum numbers for the class to go ahead. Let's make the most of the beauty of an early morning. Details below!
EARLY MORNING VINYASA YOGA CLASS IN WICKLOW TOWN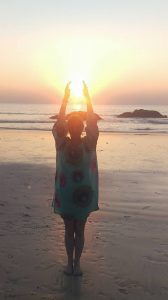 with Louise Curran
AT – The Ananta Yoga Studios
VENUE – 5, Wentworth Place, Wicklow Town
ON – Wednesdays
TIME – 7.00am to 8.00am
COST – €65 for EIGHT weeks or €10 Drop In
BOOKING ESSENTIAL – Call/Text Louise 087 6032202
All welcome!
LUNCH TIME YOGA
Our twice weekly lunch time classes will continue on – now on Mondays and Wednesdays (not Tuesdays & Wednesdays) to allow a small break for those choosing to attend both classes in the week.
With the move to our new studios in Wicklow Town last September and the proximity of our lovely venue to offices, shops and homes in Wicklow – our lunch time classes have become very popular. Come along during lunch hour and enjoy a 45 minute mixed level class which can be a refreshing break in a busy working day.
Our 45 minutes classes will help to reduce stress, alleviate pain and tension in neck and lower back areas, ease out stiff joints, stretch out tight muscles, reduce fatigue and boost energy levels as well as restore balance on every level.
Our studios at 5,Wentworth Place are within walking distance to most parts of the town. On street parking and in carparks in the surrounding area is readily available. We are in close proximity to shops and cafes so you can pick up some lunch quickly after class. Details below!
These classes run subject to numbers therefore booking is essential.
LUNCH TIME YOGA IN WICKLOW TOWN!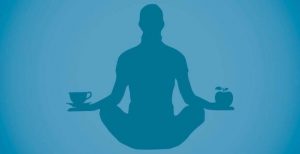 With Louise Curran
A new eight week term commences –
From – Monday 4th September and Wednesday 6th September.
At – The Ananta Yoga Studios
Venue – 5, Wentworth Place, Wicklow Town
On – Mondays and Wednesdays
Times – 1.10pm – 1.55pm
Cost – €65 for EIGHT weeks or €10 Drop In
Bookings – Call/Text Louise 087 6032202
All welcome!
For lots of other class times please visit our full schedule on www.anantayogastudio.com