Introduction to the Fundamentals of Mindfulness
With Freada McGoldrick
On – Sunday 10th September
At – The Ananta Yoga Studios, 5, Wentworth Place, Wicklow Town
Time – 10.00am to 12.30pm
Cost – €30 to include a short break for tea and coffee.
This class is run by Freada McGoldrick,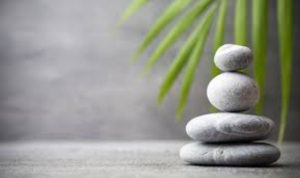 Mindfulness Based Stress Reduction Teacher.
Booking is essential!
Contact – Freada McGoldrick
Mobile – 087 2186209
.Email – freadamcgoldrick@gmail.com
ABOUT
Mindfulness is becoming increasingly popular. Healthcare professionals worldwide are recommending Mindfulness as a way to
 Reduce stress and anxiety,
 Be in the moment
 Enhance our physical, mental and emotional health
 Improve focus and calm a racing mind
So if you are thinking about incorporating Mindfulness into
your life, or simply wondering, "what it's all about" this short
introduction to the 'Fundamentals of Mindfulness' may help
answer any questions you may have.
About the class
We will explore:
 What Mindfulness is and is not.
 The racing mind.
 Some simple Mindfulness practices.
 Incorporating Mindfulness into your day.
 Reducing any stress and anxiety and increasing our sense
of calm and wellbeing.
This Introductory morning will be followed and backed up for those who are interested in exploring further – by several 4/6/8 week Mindfulness Programmes incuding the powerfully transformative 8 week MBSR (Mindfulness Based Stress Reduction Programe). We are delighted to be able to run programmes both in the day time and in the evenings throughout the Autumn & Winter months to accomodate all interested participants and their at The Ananta Yoga Studios.
All our Mindfulness programmes are run by:
Freada McGoldrick, Mindfulness Based Stress Reduction Teacher.
UMass Medical School, Centre for Mindfulness in Medicine
Health Care and Society.
Link: https://www.youtube.com/watch?v=p33800Pu2P8
ABOUT FREADA MCGOLDRICK
Freada has been practicing Meditation and Mindfulness based approaches for over 20 years. Having experienced the benefits in
her own life and her family life, she began her formal training in Mindfulness in 2010. After extensive training Freada qualified to
teach Mindfulness Based Stress Reduction with The Centre for Mindfulness (CFM) University of Massachusetts, Medical School.
MBSR is highly regarded worldwide as the Gold Standard Programme for stress reduction. Each week builds on the
previous week and Freada continues to adhere to the professional guidelines in accordance with the CFM for good teaching practice, consistently updating her own professional training with a view to delivering excellence to participants on her programmes.
She has also trained in Neuro Linguistic Programming, Mythoself®Process, Somatic Movement Education, Mindful Movement.
Freada brings a wealth of experience, gentleness and dedication to her work. She is happy to speak with you about upcoming
programmes.