Sound Bath Meditation with Lynn Hodgins
Following her popular visit to Wicklow in March this year, we are delighted to welcome Lynn Hodgins back to our studios for a Sound Bath Meditation –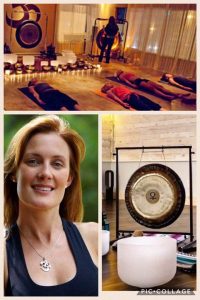 Date – Friday 15th September
At – The Ananta Yoga Studios, 5, Wentworth Place, Wicklow Town
Time – 7.00pm – 9.00pm
Cost – €20

Booking is essential – Please Call/Text Liz 086 8963425
ABOUT
Experience a deep journey inward through Sound. Lie down & allow the soothing vibrations of these sound healing instruments to take you to a deep state of relaxation. These frequencies work on a cellular level. The harmonic resonance assists in restoring the body back into a state of balance.
Sound Therapy has been found to be helpful in –
*relieving anxiety & Stress
*relieving insomnia & depression
*unblocking suppressed emotions
*Activating self-healing mechanism in body
*promoting a deep mediative state.
All you need is a yoga mat, cushion & a blanket.