Lunch Time Yoga with Louise – New eight week term from Tuesday 25th April & Wednesday 26th April – Great value for eight weeks!
The next eight week term of Lunch Time Yoga commences on Tuesday 25th April and Wednesday 26th April with Louise Curran.
At – The Ananta Yoga Studios
Venue – 5, Wentworth Place, Wicklow Town
On – Tuesdays and Wednesdays
Times – 1.10pm – 1.55pm
Cost – €65 for EIGHT weeks or €10 Drop In
Bookings – Call/Text Louise 087 6032202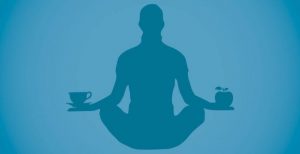 All welcome! Bookings to Louise as above.
ABOUT
With the move to our new studios in Wicklow Town last September and the proximity of our lovely venue to offices, shops and homes in Wicklow – our lunch time classes have become very popular. Come along during lunch hour and enjoy a 45 minute mixed level class which can be a refreshing break in a busy working day.
Our 45 minutes classes will help to reduce stress, alleviate pain and tension in neck and lower back areas, ease out stiff joints, stretch out tight muscles, reduce fatigue and boost energy levels as well as restore balance on every level.
Our venue is within walking distance to most parts of the town. On street parking and in carparks in the surrounding area is readily available. We are in close proximity to shops and cafes as well.
These classes run subject to numbers therefore booking is essential.
www.anantayogastudio.com