Yoga for Kids & Teens at The Ananta Yoga Studios, Wicklow Town – Spring/Summer Schedule 2017
So far in 2017 we have been really thrilled to see lots of new young yogis on the mat at The Ananta Studios – alongside the many committed kids and teens who have been practising yoga with our specialised kids and teens yoga instructors since the introduction of these classes at Ananta in September 2015.
We are delighted to announce our Spring/Summer 2017 Yoga schedule for Kids and Teens and children with Physical Disabilities. We offer classes to children from 4 years old through to teens on Tuesdays, Fridays and Saturdays.
The positive and far reaching benefits of early introduction to yoga for our young include; enhanced physical flexibility & strength, refined balance and co-ordination, development of focus and concentration, and boosting of self esteem and confidence. As Teens grow older, the stresses of exams and life in general can at times become quite overwhelming. Our Teens classes offer students the opportunity through this ancient practice – to find calm, stay calm and take it with them through their often challenging and demanding week. It also gives Teens time to explore yoga and its many benefits together with their peers. All our Kids and Teens classes are taught through creative play, breathing exercises, yoga postures and relaxation in a fun filled environment.
Our pre-Teens Yoga classes for Physical Disabilities are on-going and we are always keen to see more children join our group.
The full Kids and Teens schedule is now as follows – Join any time!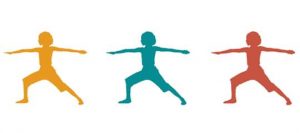 Tuesday Kids Yoga
From Tuesday 25th April
Age 4-7yrs – 3.15pm to 4.00pm
Age 8-12yrs – 4.00pm to 5.00pm
Friday Kids &Teens Yoga
From Friday 28th April
Age 8-12yrs – 4.00pm to 5.00pm
Age 13yrs+ – 5.15pm to 6.15pm
Saturday Yoga for Kids & Pre-Teens with Physical Disabilities **
From Saturday 29th April
12.15pm – 1.00pm
Saturday Little Kids Yoga
From Saturday 29th April
Age 4-7yrs – 1.15pm – 2.00pm
** For Saturday
Yoga for Kids Pre-Teens with Physical Disabilities, please be advised by your physio to ensure this class is appropriate for your child based on his/her individual needs.
Please contact Maxine (086 8052486) or Louise (0876032202)
See https://www.anantayogastudio.com/index.php/schedule-of- classes-at- ananta-yoga- studio-wicklow/ for full class schedule