Lunch Time Yoga with Orla Gallagher – A new five week term commences on Monday 19th February & Wednesday 21st February!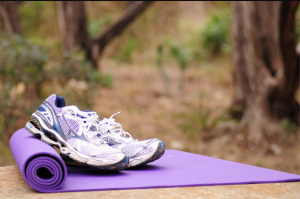 LUNCH TIME YOGA!
With Orla Gallagher
New 5 week Term of Mixed Level Vinyasa Yoga classes from 19th & 21st February 2018
At – The Ananta Yoga Studios, 5, Wentworth Place, Wicklow Town.
On – Mondays & Wednesdays each week!
Time – 1.10pm – 1.55pm

Fees/Payment options –
€45 for 5 weeks!
(One class per week )
€85 for 5 weeks
(Two classes per week).
€10 Drop in rate
(Text by 11.45am each class day to book)
€8 Drop in rate for a second lunch time class – if paid up for a block of 5 lunch classes already
Booking is essential – For Drop in students – please text by latest 11.45am on each class day to book a space.
Call/Text Orla Gallagher – 086 2304040
Booking is essential and we encourage as many students as possible to commit to a five week course for continuity in the teaching methodology so all students receive the maximum benefits from their practice.
ABOUT
Our studios are located in the heart of Wicklow Town overlooking the beautiful, historic Abbey Grounds. The proximity of our lovely venue to offices, shops and homes in Wicklow offer the opportunity to catch a lunch time class. Come along during lunch hour and enjoy a 45/50 minute mixed level class which can be a refreshing break in a busy working day.
Our lunch time classes offer a great opportunity to take time out for yourself in the midst of a busy and often stressful working day & helps to reduce stress, alleviate pain and tension in neck and lower back areas, ease out stiff joints, stretch out tight muscles, reduce fatigue and boost energy levels as well as restore balance on every level.
This class is also a welcome respite for busy parents who can not take time for themselves in the evenings with family commitments.
Our studios at 5,Wentworth Place are within walking distance to most parts of the town. On street parking and in carparks in the surrounding area is readily available. We are in close proximity to shops and cafes so you can pick up some lunch quickly after class.
These classes run subject to numbers therefore booking with as much notice as possible prior to the commencement of a new term is essential.