Advanced Vinyasa Krama Yoga Teacher Training Programme with Sri Srivatsa Ramaswami
100 HR Certified Training
Wednesday 10th August 2022 – Friday 26th August 2022 incl
(15 full days training with two rest days on Sunday 14th & Sunday 21st August 2022)
8.30am – 5.00pm each day
Ananta Yoga & Ayurveda Wicklow, Ireland are honoured & delighted to announce that we will be hosting a 100 hour Advanced Vinyasa Krama Yoga Teacher Training Programme with Sri Srivatsa Ramaswami in August 2022.
(a) Complete Vinyasa Krama Asana & Vinyasas (60 Hours)
In 10 major sequences more than 120 asana subroutines consisting of 700+ Vinyasas will be covered. Each movement with the appropriate synchronized breathing will be taught. Those who undergo this program will have learnt a wide variety of asanas and vinyasas with appropriate breathing to be able to adapt them to individual requirements.
(b) Pranayama, Mudra, Meditation & Yoga for the Six Koshas (20 Hours)
Pranayama is emphasised in both, Hathayoga and Rajayoga. Hathayoga means pranayama, which is said to remove systemic tamas. The mudras are valuable tools that help to reach various internal parts of the body.
Yoga is a sarvanga sadhana or a system that is beneficial for all parts of the body including the vital koshas or internal organs. In this program, the various powerful yogic procedures and their effects on the internal organs like the heart and the circulatory system, lungs and the respiratory system, stomach and the digestive system, bladder/kidney and the urinary system, uterus and the reproductive system, brain and the nervous system will be discussed in depth. The practice of different yogic methods will also be discussed and taught.
(c) Raja Yoga -Yoga Sutra Studies (20 Hours)
Sri T Krishnamacharya would tell his students to eschew all yoga practices that are inconsistent with the teachings of Yoga Sutra of Patanjali. Svatmarama the author of the famous Hatha Yoga Treatise, Hatha Yoga Pradipika, says at the outset that his work on Hatha Yoga is intended to help prepare yoga aspirants to be able to practice Raja Yoga (Yoga of enlightenment propounded by Patanjali). So it is useful and necessary for Hatha Yogis and other serious yoga students to make an in-depth study of the Yoga Sutras.
In this program an overview of the goal (Kaivalya or spiritual freedom) and the means of attaining the goal will be explained as in the sutras. All the four chapters will be covered word by word.
Srivatsa Ramaswami (80) was a student of the legendary yogi Sri T Krishnamacharya for over 30 years. He studied hatha yoga, vinyasa krama, chanting of several chapters of the Yajur veda and Sanskrit philosophical texts like the Upanishad Vidyas (Taittiriya, Mandukya, Mundaka, Chandogya, Brihadaranyaka) and others such as Yoga Sutra, Samkhya Karika, the Bhagavad Gita.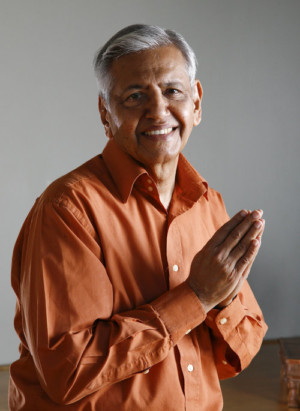 He has published four books:
Yoga for the three stages of life,
Yoga Beneath the Surface (with David Hurwitz),
Basic Tenets of Patanjala Yoga 
The Complete Book of Vinyasa Yoga.
He has published more than 100 yoga related articles, released about 30 CDs on Sanskrit chants including Yoga Sutra, Surya Namaskara. He has to his credit about 60 videos on chants, Vinyasa Krama and talks on YouTube.
He has been teaching for the last 30 years – 20 years at Kalakshetra, in India and for about 10 years teaching a 200 hour Vinyasakrama Teacher Training Summer Program at Loyola Marymount University, Los Angeles, in addition to several shorter programs in Chicago and other cities in USA, UK, Ireland, Luxembourg, Germany, Canada, Mexico & India.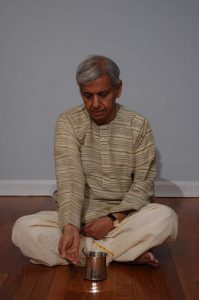 This course is open to yoga teachers and dedicated practitioners wishing to deepen their personal practice and understanding of yoga as a tool for personal mastery and expand their teaching repertoire in Asana, Pranayama and Yoga Sutra.
8.30am – 10.30am Vinyasa Krama Asanas
10.30am – 10.40am Break
10.40am – 12.00pm Pranayama, Mudras, Yoga for Internal Organs & Introduction to Meditation
12.00pm – 1.30pm Lunch
1.30pm – 2.50pm Raja Yoga (Yoga Sutra Studies)
2.50pm – 3.00pm Break
3.00pm – 5.00pm Vinyasa Krama Asanas
VENUE
The Training will be held in Wicklow Town, Co. Wicklow, Ireland
Venue to be finalised soon.
FEE
The fee for this training is €1650
REGISTRATION
Applications are now open. Limited Spaces.
Please register your interest in writing via email to Liz Richards @ anantayogaevents@gmail.com
Further information regarding the programme, accommodation suggestions, payment of fees & cancellation policy will be available upon application.
Please note that this is a non-residential program. Participants have to make their own accommodation arrangements and it is recommended to book this well in advance of the programme.
Lunches are not included but we hope to offer a healthy mid day meal to those who wish to avail of it for an extra but affordable fee.
Ananta Yoga & Ayurveda Wicklow, 5, Wentworth Place, Wicklow Town, Co. Wicklow, Ireland
Tel: 00353 86 8963425
Register Your Interest by Emailing anantayogaevents@gmail.com with "Advanced Vinyasa Krama Yoga Teacher Training Programme with Sri Srivatsa Ramaswami" in the subject line or fill in the form below