Senior French Ashtanga Teacher Richard Spahn returns to The Ananta Yoga Studio,Wicklow for his sixth consecutive year this coming June 2018!
We are delighted to welcome Richard once more! Our June just would not be the same without his visit!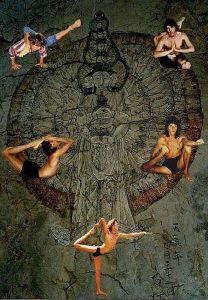 For all dedicated students of Ashtanga Yoga and those interested in exploring and deepening their knowledge and understanding of this system of yoga further, this workshop is truly an opportunity not to be missed.
ABOUT RICHARD SPAHN
Richard Spahn is from France. He has been studying, practicing and teaching Ashtanga yoga for over 30 years. He began his yoga journey in the early eighties with the spiritual styles of Sivananda among others, and also with the precision and attention to physical posture of Iyengar yoga.
He was introduced to Ashtanga Yoga by Cliff Barber and became one of the first westerners to study directly with Shri.K.Pattabhi Jois for many years in Mysore, India. He began teaching in Goa in the late eighties. Since then, Richards life has been devoted to the study and practice of yoga and he travels extensively, teaching in France, Italy, Spain, India and Bali, sharing and empowering students worldwide with his knowledge and wisdom.
Richard maintains clarity and focus through the spirit of joy in his teaching, enabling students to experience more than they could ever imagine in their practice. His gentle but attentive manner is very calming and non judgemental as he often offers only a finger to point the way to one opening up further in a posture, or a gentle adjustment to align the body better during his Ashtanga classes. He places a large focus on the breath, enabling students to enter deeply into their personal inner space without forcing or pushing during this continuous, strong and challenging practice.
Richard is one of the most experienced Ashtanga teachers to ever teach in Ireland and his 7 day courses in The Burren Yoga and Meditation Centre and workshops in other parts of Ireland over the years have booked out well in advance and have received great reviews from the students who have attended.
WORKSHOP DETAILS
VENUE – The Ananta Yoga Studios, No 5, Wentworth Place, Wicklow
SESSIONS – Each session will consist of a guided traditional Ashtanga practice and one or both sessions can be taken.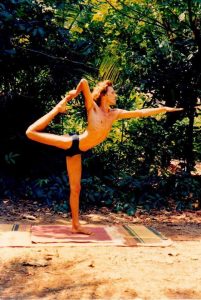 Session 1 -Saturday 9th June 10am – 12.00pm
Session 2 – Sunday 10th June 10am – 12.00pm
COST – €30 per session
BOOKINGS – Booking is essential. There are 25 spaces available for each session and these will fill up fast.
Please register your interest in one or more of the above sessions by calling/texting Liz Richards on 086 8963425 asap.
Payment for places booked must be received in full no later than Friday 5th May 2017 to hold your place and are non-refundable. This is to ensure numbers as Richard will be coming in from France.
Payment in cash or by cheque can be be made payable to The Ananta Yoga Studio and can be given to me at the studios in Wicklow or cheques posted to Liz Richards, No1, Glenkeen Court, Redcross, Co. Wicklow. If online bank transfer more convenient please text me for details.
Comfortable, affordable accommodation in Wicklow town – a few mins walk from the studios can be arranged with prior notice for anyone who would like to make a weekend of it. Text Liz 086 8963425 for further info.
Join us for one of many great weekends of Yoga in Wicklow this summer at The Ananta Yoga Studios, Wicklow!
Many thanks
Liz Richards