Following three very successful Yoga Camps for Kids & Teens over the February mid- term break, we are delighted to bring you three more over the second week of the Easter holidays.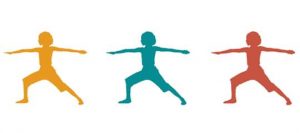 We hope that your kids might like to join Maxine for fun post- Easter Yoga Mini-Workshops for Kids & Teens of all age groups which will take place at The Ananta Yoga Studios, Wicklow on the 18/19/20th of April!
Venue – The Ananta Yoga Studios, 5, Wentworth Place, Wicklow Town.
Dates/Times as follows –
Tuesday 18th April – Kids Yoga
Age 8-12yrs – 2.00pm to 4.00pm
Wednesday 19th April – Little Kids Yoga
Age 4-7yrs – 2.00pm to 3.30pm
Thursday 20th April – Teens Yoga
Age 13yrs+ – 2.00pm to 4.00pm
Price – €15 per class
Booking essential –
Limited spaces – early booking advised.
Call/text Maxine 086 8052486
ABOUT
This yoga mini-workshop will incorporate yoga poses and sequences, partner poses and yoga games, breathing techniques and yoga anatomy, arts & crafts, yoga stories and relaxation, taught in a safe & friendly fun filled environment.
Yoga helps kids to:
• Develop body awareness & strength
• Learn how to use their bodies in a healthy way
• Manage stress through breathing, awareness, meditation/relaxation and healthy movement
• Build concentration
• Increase their confidence and positive self-image
• Feel part of a healthy, non-competitive group
• Have an alternative to tuning out through constant attachment to electronic devices