Eight week Mindfulness Based Stress Reduction Programme (MBSR) For Teachers
with Freada McGoldrick
AT – The Ananta Yoga Studios, 5, Wentworth Place, Wicklow Town
ON – Thursday afternoons
FROM – Thurs 5th October – Thurs 30th November inclusive (no class on 2nd November which is the week of the mid-term break).
This course also includes a full One-Day Programme on Sunday 12th November

TIMES – 4.30pm – 7.00pm each Thursday
COST – €350 – This includes, 26 hours of training, audio meditations and a
course booklet-
BOOKINGS –
Contact: Freada 087 2186209.
Email – freadamcgoldrick@gmail.com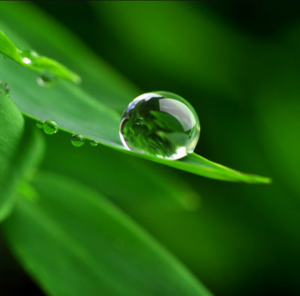 PLEASE NOTE –
Croke Park hours may apply depending on your employer
ABOUT
This programme addresses the particular needs of teachers. In this programme you will experience for yourself what Mindfulness really is about and how you can apply it to yourself first and foremost. This in-depth understanding makes it infinitely easier to apply Mindfulness in the classroom and in your own life and relationships.
The MBSR programme is evidence based and shown to support Teachers well-being and to reduce stress and burnout. Now recommended by healthcare professionals worldwide.
Mindfulness is a lifelong gift to yourself and to those you with whom
you share your life.
Why choose the Mindfulness Based Stress Reduction
Programme?
The MBSR programme is evidence based. Considered to be the Gold
Standard Programme in stress reduction, it is highly practical and supportive and designed for you to incorporate Mindfulness into your daily life straight away.
This programme, developed by Jon Kabat Zinn who founded the
Stress Reduction Clinic, University of Massachusetts Medical Centre
is highly valued by healthcare professionals.
See link below:
https://www.youtube.com/watch?v=HmEo6RI4Wvs
Programme Overview:
 Eight weekly sessions consisting of 2.5 hours each week
 A day of Mindfulness on November 12th
 Home meditation practices between each class
 Practical Mindfulness techniques to incorporate Mindfulness
into your daily routine week to week.
 Gentle movement (no experience necessary)
Benefits:
 The ability to ease a racing mind
 Understanding how stress shows up and healthy ways to
manage stress as it happens
 How to regulate your emotions to remain balanced
 Improved focus and clarity and
 Mindful communication
 Ability to self-calm
 Connecting to your inner strength and resilience
 Increased enthusiasm for life
This programme is run by:
Freada McGoldrick,
Mindfulness Based Stress Reduction Teacher.
UMass Medical School, Centre for Mindfulness in Medicine
Health Care and Society
ABOUT FREADA MCGOLDRICK
Freada has been practicing Meditation and Mindfulness based approaches for over 20 years. Having experienced the benefits in her own life and her family life, she began her formal training in Mindfulness in 2010. After extensive training Freada qualified to teach Mindfulness Based Stress Reduction with The Centre for Mindfulness (CFM) University of Massachusetts, Medical School.
MBSR is highly regarded worldwide as the Gold Standard Programme for stress reduction. Each week builds on the previous week and Freada continues to adhere to the professional guidelines in accordance with the CFM for good teaching practice, consistently updating her own professional training with a view to delivering excellence to participants on her programmes.
She has also trained in Neuro Linguistic Programming, Mythoself®Process, Somatic Movement Education, Mindful Movement.
Freada brings a wealth of experience, gentleness and dedication to her work. She is happy to speak with you about upcoming programmes.