James is back with us a gain as part of his European Tour this coming October Bank Holiday Weekend! – Not to be missed!
"Grace, Strength, Empowerment, and Flow" – A Weekend of Workshops with James Higgins –
We are delighted to welcome James back for his third visit to our studios for a three session series of masterclass workshops this upcoming October Bank Holiday Weekend!
Dates – Three x three hour morning sessions on Saturday 28th October, Sunday 29th October and Bank Holiday Monday 30th October
Times – 10.00am – 1.00pm each day
Venue – The Ananta Yoga Studios, 5, Wentworth Place, Wicklow Town, Ireland.

Cost – One session – €50
Two sessions – €95
Three sessions – €135
Payment details available on booking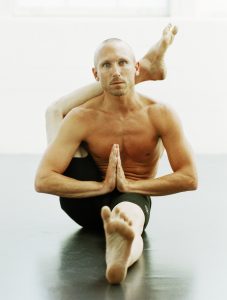 Booking is essential!
Call/Text Liz RIchards – 086 8963425
Email – anantawicklow@gmail.com
ABOUT
This special series of October Samhain Weekend workshop master classes will facilitate greater peace, clarity, compassion, and an overall sense of groundedness while contributing to the optimal wellbeing of the participants.
Through informed, engaging asana instruction, guided meditation, yoga nidra, pranayama, tibetan bowl sound healings, and set periods of restorative integrative rest, the student will have ample time to clarify their furthest reaching positive intentions and integrate deeper alignment in the physical, mental, emotional, and spiritual centers.
The meditative resting phases of the work will assist in assimilating and absorbing the deep prana and energetic work being doing from a soul level.
The classes are led as a vehicle for greater personal development and embodied healing by making a more authentic connection to their unique and personal source of inspiration and wholeness.
A portion of the work is to explore all boundaries and the resistances which may arise from the unconscious mind in a skillfully, safe, supportive, and informed way.
The highest aim of the sessions are making more intimate contact with the heart and further softening into love, care, and kindness as the foundation of our spiritual work as yogi's.
The classes will compliment one another for those looking for a weekend reset and mini retreat over the Holiday Weekend.
Not to be missed!
ABOUT JAMES

James Higgins is a globally renowned yoga instructor from the San Francisco Bay area who now enters twenty years of teaching experience in 2017.
He offers a unique, inspired, and deeply engaged soulful style of meditative hatha vinyasa yoga developed through years of dedicated self practice and inspired studies. The practice is slowed down in steady awareness, rooted in mindfulness, technical proficiency, emotional intelligence, and spiritual insight.
His passion is empowering his students to experience the very best of themselves in gaining strength and greater physical embodiment, refining intuitive powers, empowering authenticity, releasing hidden tensions and unconscious blockages, all while healing their connection to the highest self within the depths of the heart.
Each of his classes are led as a journey of self discovery providing a safe supportive environment infused with kindness, clarity, and love.