VINYASA YOGA FUNDRAISER CLASS
FOR THE DCW FUNDRAISING FOR THE SCHOOL OF ST JUDE IN TANZANIA CAMPAIGN
With Liz Richards & Maxine Bonus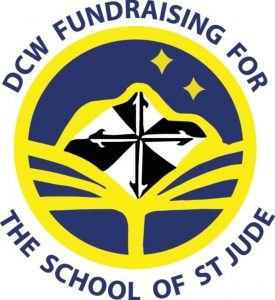 On – Saturday 16th December
At – The Ananta Yoga Studios, 5, Wentworth Place, Wicklow Town
Time – 10.00am – 11.30am
Fee – This is a donation based charity class. All donations will be gratefully received and given to the DCW Fundraising for the school of St Jude in Tanzania
Bookings – BOOKING IS ESSENTIAL!
Call/Text Liz 086 8963425
ABOUT
Sally Kennedy-Crowley has been a dedicated yoga student of Liz Richards at The Ananta Yoga Studios for 6 years. She is a focused and hardworking student of yoga and in all areas of her life and is now in her final year of school. She is this years Head Girl of The Dominican Convent in Wicklow. Sally is part of the fundraising team through her school who support and fund the school of St Jude in Tanzania. We think Sally is an amazing young woman & would like to support her and all the team by offering the proceeds from this charity yoga class we are holding on Saturday 16th December for this great cause. Please come along and support the great efforts of Sally, her friends and their teachers.
We plan to run two classes simultaneously in each of our two studios on Saturday 16th December as we are expecting it will be a well supported event. Liz Richards will teach those with some yoga experience in Studio 1 and Maxine Bonus will teach a class for the younger teenagers and those with no experience in Studio 2. Please advise us as to which of these classes will be most suited to you when booking. BOOKING IS ESSENTIAL!
ABOUT DCW FUNDRAISING FOR THE SCHOOL OF ST JUDE
Who​ ​are​ ​we?
We are a group of thirteen students from Dominican College Wicklow. We will be working over the next year to raise awareness about the school of St. Jude and the amazing work they do in Tanzania. We will be helping to fight poverty through education by fundraising for St Jude's to help them continue their crucial work, as they are entirely dependent on charitable donations. In previous years, students from Dominican College Wicklow have raised over one hundred thousand euro for the school of St Jude and also sponsor students who attend the school of St Jude,helping to give them an education and a chance in life that they would not
otherwise have.
What​ ​is​ ​our​ ​goal?
Our goal is to help the School of St. Jude fight poverty through education by fundraising and making a big donation to the school next summer.
What​ ​happens​ ​to​ ​the​ ​money​ ​that​ ​we​ ​fundraise?
All money fundraised will be donated to the School of St. Jude. In summer 2018 we will then go to visit the school in Tanzania to see first hand the impact of the school. However students and teachers who travel to St Jude's in Tanzania will pay for their own flights and accommodation. Every cent that we fundraise will go​ ​towards​ ​fighting​ ​poverty​ ​through​ ​education.
How​ ​will​ ​we​ ​fundraise?
We will organise fundraising events in Wicklow and beyond. We will organise events that different age groups will enjoy attending.
How​ ​much​ ​money​ ​do​ ​we​ ​hope​ ​to​ ​raise?
We will try to fundraise as much as possible as this is a cause that we really believe in. We believe that education is the key to fighting poverty. We have not set a limit to the amount of money that we want to fundraise this year.
Why are we fundraising for a school in Tanzania when there are worthy causes in Ireland?
There are many worthy causes in Ireland. Throughout the year we will also be fundraising for some of these causes. However, we believe that the school of St Jude will benefit not only Tanzania and Africa, but eventually the whole world. St Jude's is educating the future leaders of Tanzania and Africa.
What​ ​is​ ​the​ ​school​ ​of​ ​St.​ ​Jude?
The School of St. Jude is a charity-funded school located in Arusha, Tanzania. The school helps fight poverty through education by providing a free, high quality education to the poorest and brightest children in the area, who would otherwise have had little or no education, most likely not making it through primary school. Because of the School of St. Jude, thousands of children will now have a bright future and will be able to go to university. Graduates are encouraged to pursue medical, legal financial, educational, entrepreneurial, environmental and political fields so that they will be able to affect change in their country as highly educated,
ethical leaders. Students are also required to give back to the community for 1 year after they graduate by doing community service, often teaching in the crowded and understaffed government schools of the area. The school also provides employment to many people from Arusha as almost all of the staff are local. The school stimulates the local economy by buying any supplies needed from local vendors.
When​ ​was​ ​the​ ​School​ ​of​ ​St.​ ​Jude​ ​founded?
The land for the school was first given to the founder, Gemma Sisia, and her husband Richard in 1998. The first classrooms were built in 2000 and the school opened on January 29th, 2002 with 3 students.
How​ ​much​ ​does​ ​it​ ​cost​ ​to​ ​run​ ​the​ ​school?
The running costs of three campuses of the school, Sisia Campus, Moivaro Campus and Smith Campus and two boarding campuses costs over €4 million per year.
How​ ​is​ ​the​ ​school​ ​of​ ​St​ ​Jude​ ​funded?
The school is entirely funded from generous donations and the schools sponsorship program. The school does not receive any funding from the Tanzanian Government.
PLEASE HELP US MAKE A DIFFERENCE